---
Twins Crew Singes a record deal with scarlet records!


(16/5- 2013)



We are extremely proud to announce that we signed a record deal with scarlet Records. They will release our new album "the Northern Crusade" in July this year. We also signed a publisher deal with Sound Pollution for this album. We are really proud and honored to a part of a record label which have released band such as Tesla, Royal Hunt, The Ring, Platitude, Revolution Renaissanc ....

Taken from
Scarlet records website
:
"
Heavy/Power metallers Twins Crew have signed a deal with Scarlet records for the release of their new album 'The Northern Crusade'. Their classic blend of melodic Metal, in the vein of Helloween, Judas Priest, Stratovarius and Iron Maiden among others, attracted enthusiastic reviews worldwide, with their debut 'Judgement Night' (2011) being voted among the best albums of the year in its genre by several media outl
ets. Since then Twins Crew have toured relentlessly in their native Sweden and in many other European countries, sharing the stage with international acts such as Loudness, Paul DiAnno and many others. 'The Northern Crusade' was produced by Nicko DiMarino (Steelwing, Malison Rogue) at Deep Blue studio and mastered by Mike Lind at Masterplant (Body Count, DIO, The Poodles). The album's artwork was designed by Carl-André Beckston at Beckston Media Arts (EDGUY, House of Lords, TNT). Follow
www.twinscrewband.com
for all the latest news."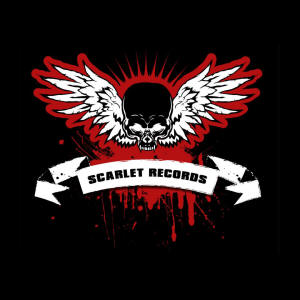 ---

Prelistning party and new gigs

(14/4- 2013)

There will be a prelisting party of our new album at rocks in stockholm this friday the 19th. This will be a epic night! We have added a couple of new gigs as well. Check them out under the tour section.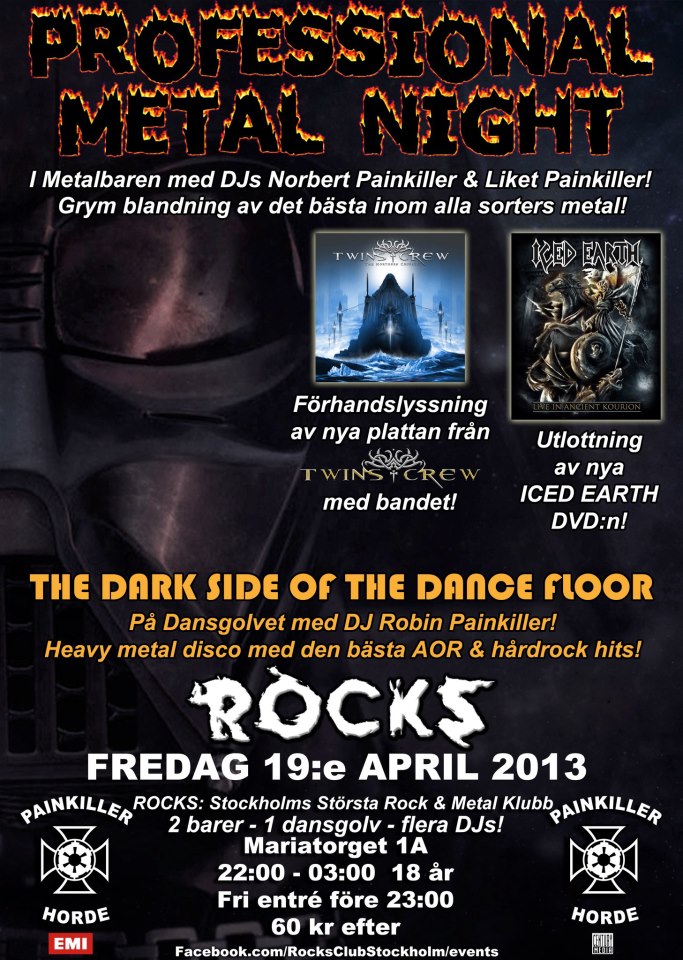 ---
Twins Crew at Radio Haninge


(11/3- 2013)
Twins Crew will be doind a swedish intreview at radio haninge this saturday. The time is 13.30 ( UTC+01:00).
listen online here:
http://www.radiohaninge.se/lyssna.asp
Stay Metal!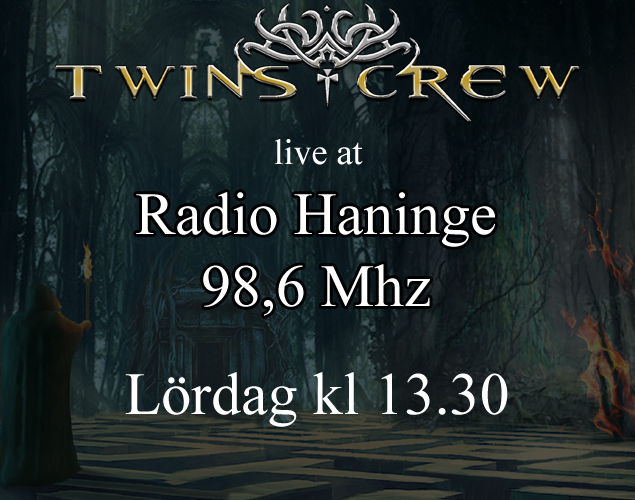 ---
Twins Crew welcomes Nicko to the band!


(24/2- 2013)
Twins Crew is extremely proud to announce a new member in the band!
For a few years we have been searching for someone to play the keyboards and finally we found him. NICKO DIMARINO has gladly accepted to become a fulltime member of Twins Crew. Nicko is a former member of the Swedish metal giants SABATON and was also a member of the band ARCONOVA.
He is also responsible for producing, and in his own studio Deep Blue Studios, recording our debut album "Judgement Night" and our forthcoming album which will be released later this spring.
He has earlier produced and recorded albums with bands such as STEELWING, DUST BOWL JOKIES, MAMONT and MALISON ROGUE.
Nicko is a fun, crazy guy with the same terrible sense of humor like the rest of us and he will fit into the band perfectly! Nicko joining the band has given us all a push forward and we are really looking forward to do some awesome shows this summer!
Nicko DIMarino´s first gig with Twins Crew will be at China Station in Haninge, Sweden on March 16.
---
New tourdates!

We have a couple of new tourdates in Sweden. more gigs and info will come soon.
16 Mars- China Station -Haninge
25 April - Vikingline Cruse ( Private Party)
8 May - Releaseparty , Harry B James, Stockholm
13 July - Iron Maiden Pre/ after party, Harry B James Stockholm
24 Aug - Haninge rock Festival - Haninge

Stay Metal!
---
New Video!


(4/2- 2013)
We took pictures for the new album last weekend. We also recorded a new video for a song on the upcoming album. The Video will be released soon together with some really great news. Check out this blooper from the video shoot.
Stay Metal
---
Gig cancelled!
Our gigs in Falun was cancelled, as you might notice. New dates in falun will be announced soon. We have some really exacting news coming up about out new record and the band. Stay Metal!
---
One New gigs, Stud
io diary


(8/10- 2012)
Twins Crew will perform their last show of this year at Dirty Nights in Stockholm. Come out and salute metal as is should be played.
The new album is still being recorded. It sounds awesome and we can't wait to get it out. More info will be posted very soon. Meanwhile, check out our studio diary's in our youtube channel:
http://www.youtube.com/user/twinscrewband
Here's a sample. STAY HEAVY!
---
Gig Dates change and the dawn of a new album!
(8/10- 2012)
Our gigs in Falun has changed to the 4th and 5th of Januari.
We will start the recording of our new album this weekend. The recording will go on for 3 weeks. We will upload some clips from the recording on our youtube channel which you can find here:
http://www.youtube.com/user/twinscrewband
We will keep you posted as the making of the album progress.
STAY METAL!
---
Ultimate Metal Night!
(8/10- 2012)
Twins crew will be playing at the Ultimate Metal Night in Haninge, Sweden toghter with Vanity BLVD and Rage invest. Make Sure to be there at support the local metal in Sweden!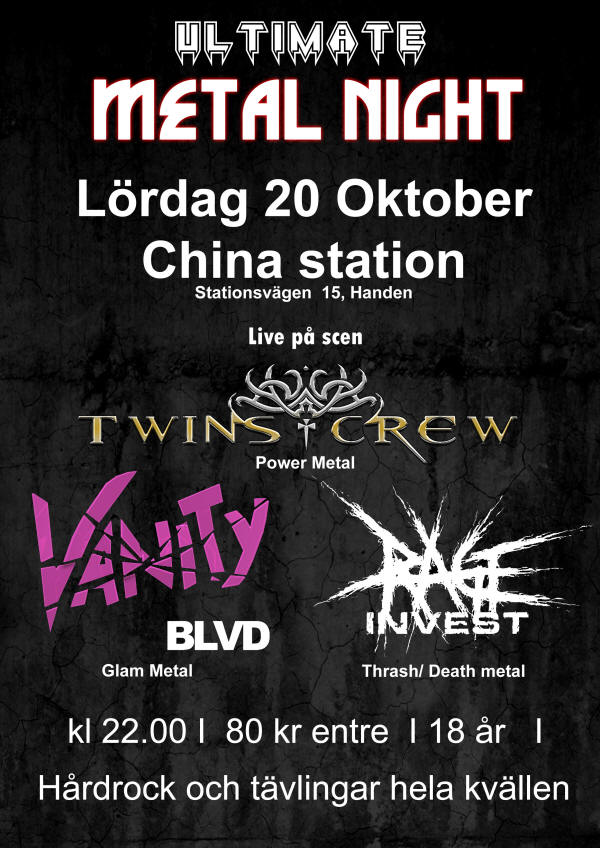 ---
Vote for Twins Crew
(15/8- 2012)

Help Twins Crew to get a gig at Swedenrock festival. Go to http://www.releasedunsigned.se and press the rösta botton on twins Crew. Your support means everything.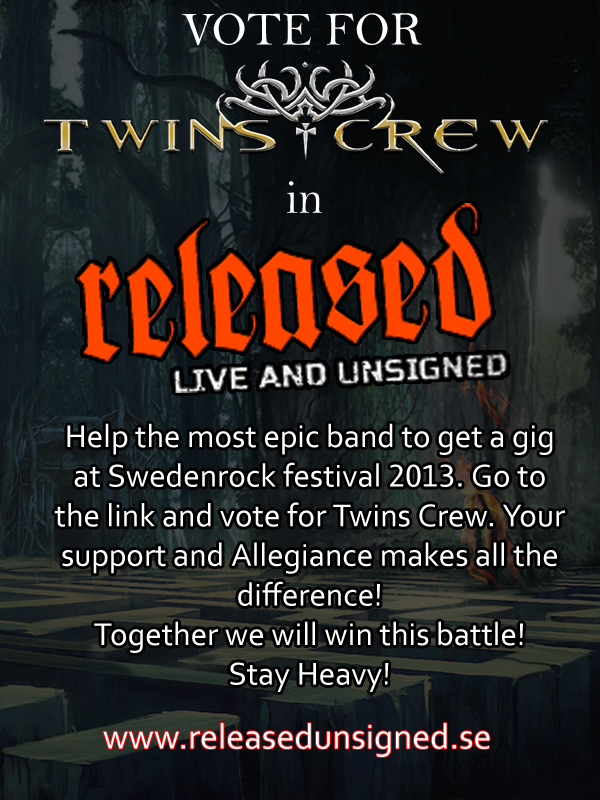 ---

Two New Gigs

(5/8- 2012)

We got two new Gigs. One in Säffle the 25th of August and one in Falun later this year. We got new t-shirts in stock. Send us an e-mail if you're interested of getting one.
---

Göta Källare this wednesday!

(25/6- 2012)

Don't forget our show at Göta Källare this wednesday ( the 27th ) in Stockholm. We will be on stage somewhere around 21 PM. You can buy tickets in advance at a discount price here:
https://
secure.zeticket.se/
start.php?pid=2026
Please share this event even if you're not planning to come and help us spread the word about the show. Stay Metal!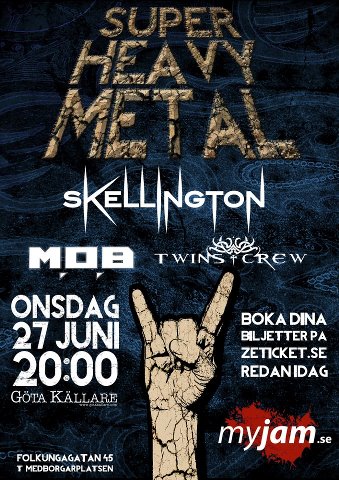 ---
Two New gigs!

(14/6- 2012)

We have two new gigs coming up. The first one is in Stockholm at Göta Källare together with Skellington and M.O.B. the 27 of June. Check out the event here.
The Second gig is at telge Choppers MC the 7th of July.
We have some new merchandise coming in soon so make sure to check back soon for some epic new clothing.
---
Thank you Paul Dianno!

(29/5- 2012)

A huge thanks to Paul Dianno and his crew for an awesome night. We hade a killer gig and a huge thanks to all of you that attended the show. You keep metal ALIVE!
Don't forget to join our facebook group http://www.facebook.com/EternalNights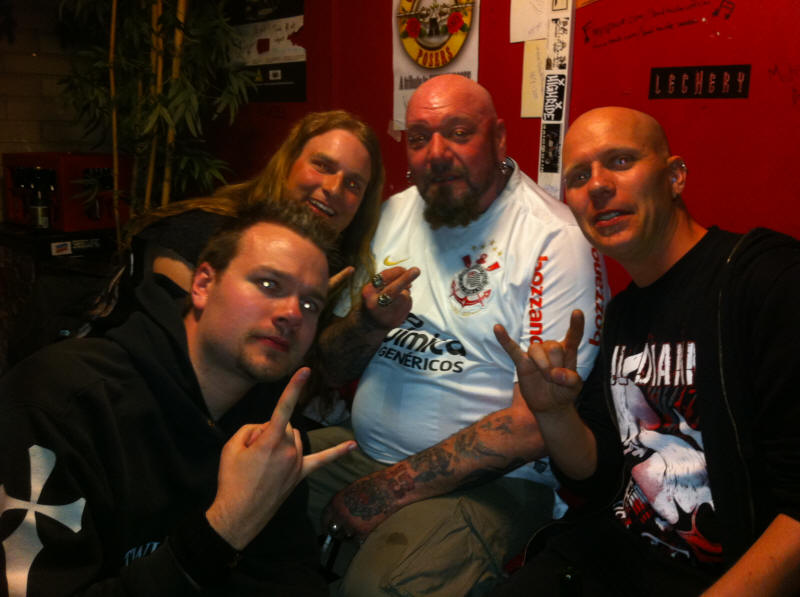 ---

Band of the week!

(1/5- 2012)
Twins crew has been chosen as band of the week by

rocksverige.se

.
There's a couple of new gigs booked, Check them out on the tour page.
Stay Heavy!

---

New Twins Crew album!

(19/4- 2012)
We will start to record our new album this fall. We got some epic metal hymns written but are still working on the final songs. Keep check back and don't forget to keep your swords sharp!

---
New interview

(22/1- 2012)
A new swedish interview has just been added to www.getmetal.com . Check it out:

http://www.getmetal.com/?p=9663

---
New reviews

(21/1- 2012)
There's two new reviews up. You can read them here:

http://www.rocknytt.net/cd/3707-twins-crew-judgement-night-50
http://www.getmetal.com/?p=9628
Both reviews are in swedish. There will be a interview with Dennis on getmetal.com up soon. Don't forget to check out our gig next weekend in Hainge, Sweden.
---
Twins Crew opening for PAUL DIANNO!

(11/12- 2011)
Twins Crew will be opening for Paul Dianno ( ex Iron Maiden ) the 24th of May at Harry B James in Stockholm, Sweden. Make sure to not miss this magical night! We're going to run free \m/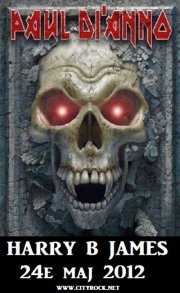 ---

New t-shirt in Stock!

(4/12- 2011)
We got new T-shirts in Stock. The t-shirt will soon be avalible at our webshop. If you want to get one before we add it the the webshop, send a e-mail to info@twinscrewband.com with your size. The shirt costs 100 SEK, $15, 10 Euro plus shipping. Judgement Night is also avalilble at a discount price right now. Stay Metal and keep cheekng back for tourdates 2012!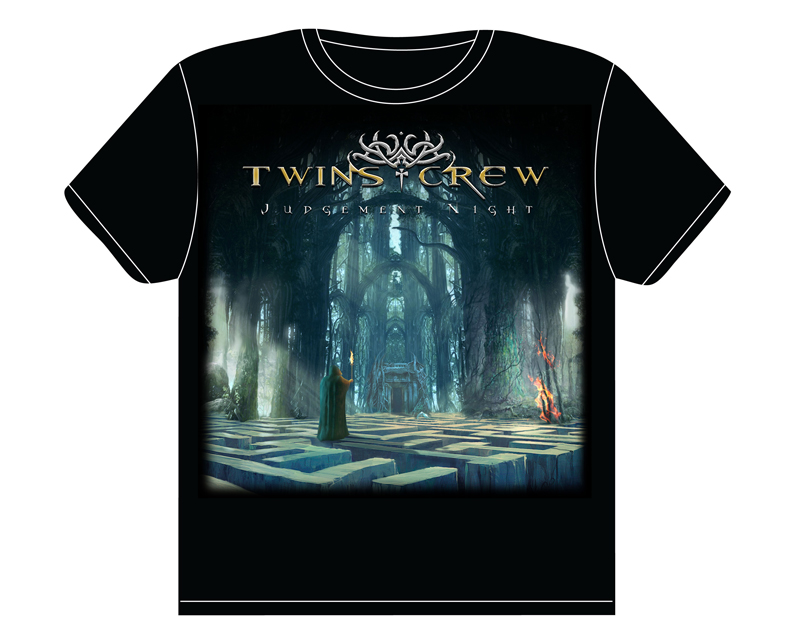 ---
---
---
LUCIFER is unleashed!
(24/9- 2011)
Twins Crews f
irst video was released yesterday. Go to our youtubechannel or click on the link below. Help us the spread this video and the true heavy metal of Twins Crew!


---
---
---
---
---